The Institute of Neurosciences, , Kolkata (I-NK), is the dream of one individual, Dr R P Sengupta, an eminent neurosurgeon practising in England since 1961, but with roots in Kolkata.
The absence of proper neurological treatment including neurosurgery, care for psychiatric problems after head injury and stroke and neuro-rehabilitation particularly amongst children in the eastern region prompted Dr. Sengupta to set up a non-profit establishment in Kolkata for providing neurological care of international standards at affordable prices.
Dr. Robin Sengupta has founded, and to a large extent, funded The Institute of Neurosciences (I-NK), a charitable company, for the treatment of neurological disorders in adults and children.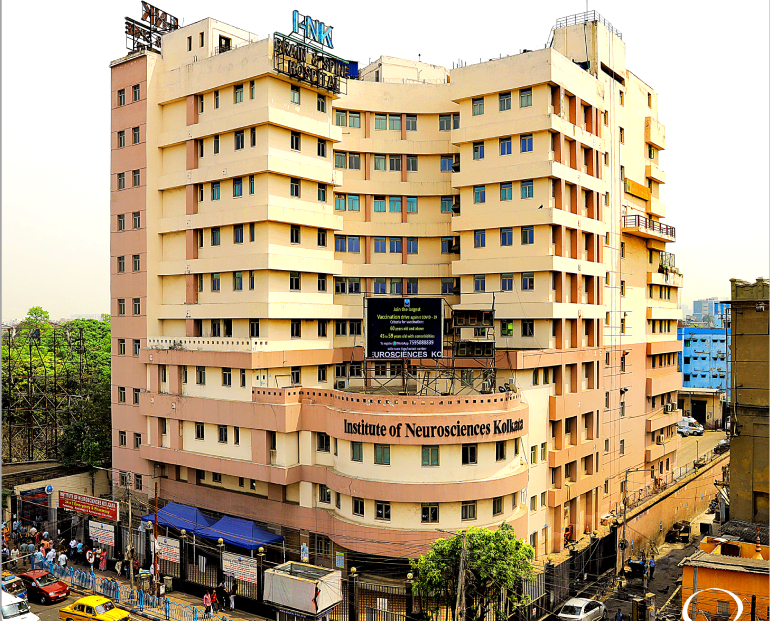 It has been twinned with the Regional Neurosciences Centre in Newcastle-upon-Tyne where Dr. Sengupta is still attached. This 210 bed Neurosciences Institute in the centre of Kolkata has neurology, neurosurgery, neuro-rehabilitation & neuropsychiatry treatment programmes for adults & children. It is a comprehensive advanced facility for Neurosurgery and related treatments in the Eastern segment of India. On November 15, 2005, the first milestone was achieved with the laying of the foundation stone of the 'Institute of Neuroscience, Kolkata… a one of its kind facility…  modeled on the NIMHANS in Bangalore, where the 'Art of Healing of the brain, spine & mind is practiced with a human touch'! I-NK is registered under the Indian Companies Act, 1987 as a "not for profit" company where the Directors do not receive any benefit. The annual surplus income will be ploughed back for further development of the institute.
To  be "a leading national not-for-profit provider  of Neurosciences Serviceeducation and research".
We at I-NK are committed in providing professional healthcare services by continuously improving and innovating changes in the quality management parameters.
NABH accredited Hospital since 2016
NABL accredited State of the art Molecular Pathology since 2021
Kolkata Municipal Corporation
The Government of West Bengal