The Institute of Neurosciences, , Kolkata (I-NK), is the dream of one individual, Dr R P Sengupta, an eminent neurosurgeon practising in England since 1961, but with roots in Kolkata.
The absence of proper neurological treatment including neurosurgery, care for psychiatric problems after head injury and stroke and neuro-rehabilitation particularly amongst children in the eastern region prompted Dr. Sengupta to set up a non-profit establishment in Kolkata for providing neurological care of international standards at affordable prices.
Dr. Robin Sengupta has founded, and to a large extent, funded The Institute of Neurosciences (I-NK), a charitable company, for the treatment of neurological disorders in adults and children.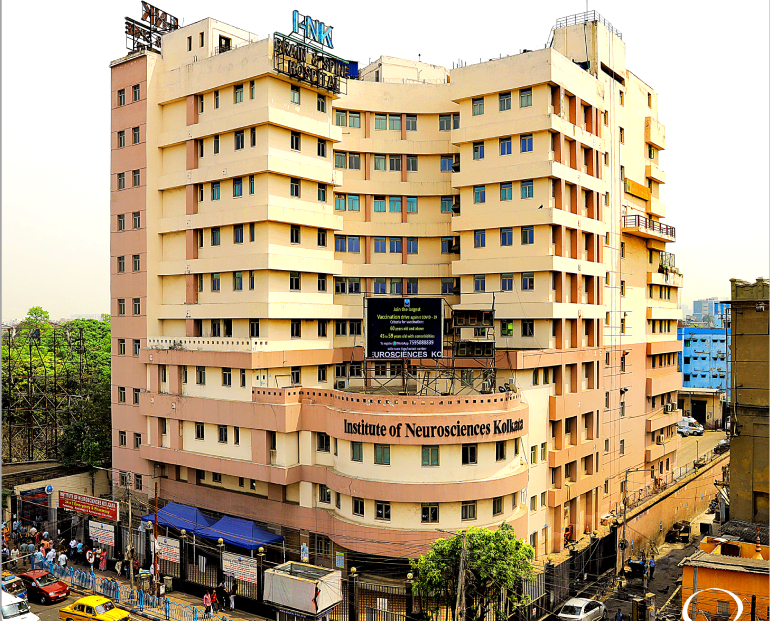 It has been twinned with the Regional Neurosciences Centre in Newcastle-upon-Tyne where Dr. Sengupta is still attached. This 210 bed Neurosciences Institute in the centre of Kolkata has neurology, neurosurgery, neuro-rehabilitation & neuropsychiatry treatment programmes for adults & children. It is a comprehensive advanced facility for Neurosurgery and related treatments in the Eastern segment of India. On November 15, 2005, the first milestone was achieved with the laying of the foundation stone of the 'Institute of Neuroscience, Kolkata… a one of its kind facility…  modeled on the NIMHANS in Bangalore, where the 'Art of Healing of the brain, spine & mind is practiced with a human touch'! I-NK is registered under the Indian Companies Act, 1987 as a "not for profit" company where the Directors do not receive any benefit. The annual surplus income will be ploughed back for further development of the institute.
To  be "a leading national not-for-profit provider  of Neurosciences Service education and research".
The department of Neurorehabilitation, I-NK is one of its kind in the eastern part of India and amongst a handful in the country that practices holistic rehabilitation. A department that can boast of a team of extremely qualified and trained Rehabilitation medicine consultants, Physiotherapists, Occupational therapists, Speech swallowing and language pathologists, Psychologists, Special educator, Social workers, and Rehabilitation nurses. Over the years the department has gained respect and popularity amongst the general public, media as well as academicians, and clinicians through the sheer refined quality of work. In the last few years, students and professionals from medical and paramedical fields across the country have come for internships, observerships, and compulsory rotatory postings from both the government and private institutes. The overwhelmingly positive feedback and the desire to promote a high standard of rehabilitation globally, have inspired the department to venture into a new academic horizon.
The department has started two new courses Bachelor of Physiotherapy (BPT) and Bachelor of Occupational therapy (BOT) with the first batch from June 2023. The entrance to the course will be competitive through the Joint Entrance examination. Each of the Bachelor courses is of four years of duration followed by an internship of six months. The program's curriculum is as per the guidelines of the West Bengal University of Health Sciences and the degrees given will be recognized by the same. Physiotherapy and Occupational therapy are both crucial fields of Allied Health sciences that aim at regaining the functional capabilities of an individual. These courses will help in creating qualified professionals to address the current gap in the approaches in the field of Rehabilitation. The existing official alliance with the IGPMER & SSKM hospital will ensure that the students get thorough training and exposure in different fields of medical science.
I-NK is the pioneer hospital in the private sector in the entire West Bengal to start a BOT course. There is an upcoming college campus that will promote all-rounded development and a memorable academic journey for the students.
Physiotherapy is a healthcare profession which promotes, maintains, or restores health through physical examination, diagnosis, management, prognosis, patient education, physical intervention, rehabilitation, disease prevention, and health promotion.
Physiotherapists(PTs) provide services that develop, maintain and re store people's maximum movement and functional ability. They can help people at any stage of life,
when movement and function are threatened by ageing, injury, diseases, disorders, conditions or environmental factors.
Physiotherapy is a professional career which has many specialties including musculoskeletal, orthopedics, cardiopulmonary, neurology, endocrinology, sports medicine, geriatrics, pediatrics, women's health, wound care and electromyography. Physiotherapy is a rapidly emerging field, where PTs practice in many settings, such as Hospitals. private-owned physical therapy clinics, outpatient clinics or offices, health and wellness clinics, rehabilitation hospitals facilities, extended care facilities, and research
centers, schools, hospices, industrial or other occupational environments, fitness centers and sports training facilities.
Physical therapists are evidence-based complete scientific degree based (4 1/2 years) health care professionals, which means they will always try to provide the best treatment available from research, tailored on the individual. BPT Course Curriculum The Bachelor of Physiotherapy is a four & 1/2 year course that includes six months of
internship .Students who have completed their 10 +2 education with science as their major subject are eligible to apply for Bachelor of Physiotherapy course. The candidate should have pursued the Science stream with Physics, Chemistry, and Biology as their main subjects. A Minimum aggregate score of 50% or equivalent at 10+2 level is mandatory for admission.
Director, Department Of Neurorehabilitation
College of Occupational Therapy
Vice-principal, College Of Physiotherapy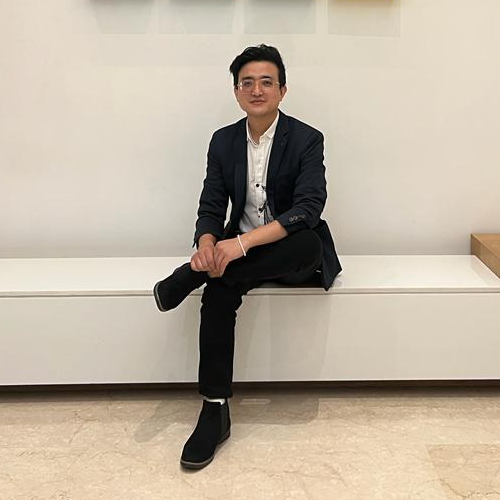 Assistant Professor, College Of Physiotherapy
Lecturer, College Of Physiotherapy
Lecturer, College Of Physiotherapy
  Mullickbazar, Minto Park, Beckbagan