Movement Disorders & Neuroscience Laboratory
Dr. Hrishikesh Kumar, MD, DM Director of Research welcomes you to the laboratory and encourages you to explore the additional information on this web site.
Introduction
The laboratory provides a perfect niche for basic and clinical research focused on the brain and its diseases affecting primarily movements. We conduct bench-to-bedside research to bridge the translational gap in neurosciences. The Movement Laboratory at Newcastle University, UK is a close partner of our efforts. Integration of basic and clinical neuroscience work is synergized by sharing of ideas, resources and technology between the two institutes and by interdisciplinary collaborations. The core mission of the laboratory is to understand the disease mechanisms for precision diagnosis of disease and effective clinical therapeutic interventions to improve movement function, mobility and quality of life in those affected.


To study the body movement in Parkinson's disease (PD), atypical parkinsonism, myoclonus, tremor, dystonia, ataxia and various other movement disorders, we employ a variety of technology and equipment including movement sensors, transcranial magnetic stimulation, surface electromyography, evoked potentials, responses to stimulation, accelerometer recording and audio recording. Besides, we are using state of the art neuroimaging techniques such as high resolution magnetic resonance imaging, diffusion tensor imaging, dopamine transporter imaging to examine the changes in brain anatomy and connectivity associated with movement disorders. Data are recorded digitally and stored for offline analysis. These methods are combined with quantitative measures of movement kinetics and multi-channel electromyography and objective quantitative assessment of movement impairments by artificial intelligence software. Various movement anomalies in steady-state gait, gait initiation, rigidity, tremor, repetitive movements and speech are studied intensively.
The research focus of our lab is to understand the brain circuitry and mechanisms behind abnormal movement, cognitive deterioration, neuropathological and behavioral concerns.

Cutting-edge neurophysiological techniques including non-invasive brain stimulation methods such as transmagnetic stimulation (TMS), transcranial direct current stimulation (tDCS) have been successfully implemented in our laboratory at I-NK due to technology exchange program between I-NK and Newcastle University. These are currently used to probe the cortical, subcortical, and spinal mechanisms contributing to movement impairment. Noninvasive cervical vagus nerve stimulation (nVNS) holds up immense potential as a therapy for targeting gait impairment in PD. In a joint collaborative study with Dr. Mark Baker and Prof. Stuart Baker, ION, we demonstrated significant improvement in gait and reduction of freezing of gait with nVNS in PD. Our goal is to optimize the methods and gain insight into the mechanistic basis of these novel therapeutic paradigms.
Movement stopping is an important aspect that is altered under diseased conditions. Recently, our group in collaboration with Prof. Stuart Baker, Newcastle University, Newcastle Univ has developed a portable device for bedside detection of Stop Signal Reaction Time (SSRT) measuring reaction time and response inhibition during initiation and stopping of movement. We found prolonged optimal combination SSRT in patients with PD and focal dystonia and also observed that SSRT could be affected by psychotropic drugs, like diazepam as well. In addition this easily administered neurophysiological tool proved to be useful in validating optimum subthalamic deep brain stimulation programming in PD patients implanted with the brain pacemaker. We explored the involvement of cortical and brainstem circuits in the pathophysiology of writer's cramp by measuring intermuscular coherence and pre-pulse inhibition of the blink reflex. Research on wearable device to control movements is another ongoing collaborative project with Movement Laboratory, at Newcastle University, Newcastle Univ. Motor recovery of hand function in chronic stroke survivors using novel wearable device (designed by Prof. Stuart Baker) was achieved to certain extent. Evaluation of a reticulospinal tract output marker, the 'Start React' further reiterated the tract's contribution to recovery of arm and hand function after stroke. We are also working with industry to develop indigenous cheap mobile devices to monitor falls in patients, assess and provide movement cues to facilitate gait in people with movement difficulties.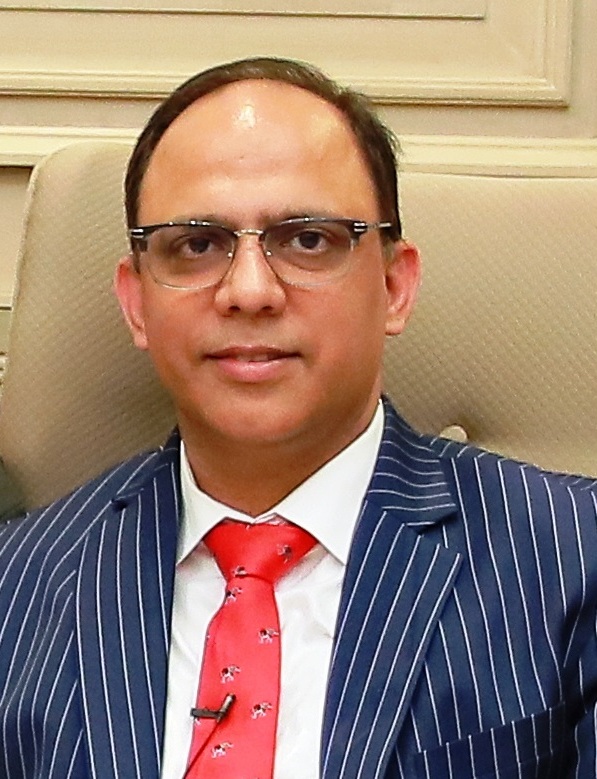 Dr. Hrishikesh Kumar
Head, Department of Neurology
In-charge of Parkinson's Disease and Movement Disorders Program
Director, RGCM Research Center, India.
Vice Chairman, Institute of Neurosciences Kolkata 185/1 AJC Bose Road, Kolkata 700017.
Secretary, Movement Disorders Society of India (2021-2023).
Treasurer, Movement Disorders Society of India (2019-2021).
Member, Education Committee; Movement Disorders Society- AOS.
Chief Editor, Movement Disorders in Clinical Practice (Indian Edition).
Editor, Headache (Indian edition).
Founder President, Parkinson's Disease Patient Welfare Society of Kolkata (PDPWSK); Spinocerebellar Ataxia-12 (SCA 12) Consortium.